Dental Precision Component Machining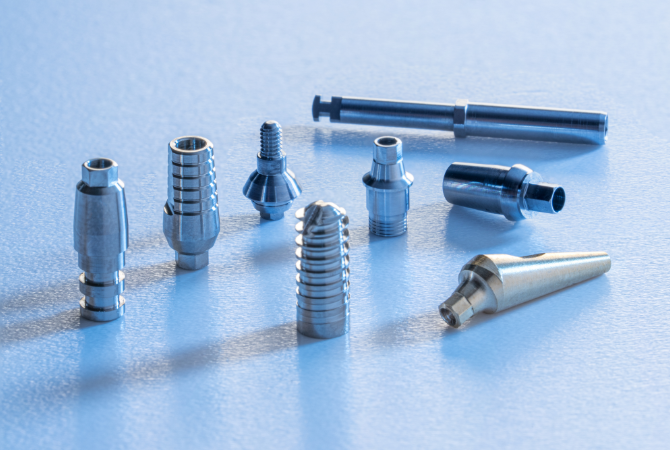 MEDICAL AND DENTAL SECTOR
Orthodontic components and devices
With over thirty years of experience in precision michromechanics, Micron is able to provide its clients with high precision machining works for the medical and dental industry: finely turned and milled components with a high degree of accuracy and excellent finish:
implant connections
prosthetic structures
dental devices in general
All the production line of high precision components for medical and dental products is carried out by a team of specialized technicians updated on the latest technologies and developments of the industry. Thanks to a lifelong experience in the field of general precision mechanics, Micron is able to execute precision machining works for the dental sector with the highest level of finish, both in turned and milled parts.
Thanks to a three-dimensional CAD-CAM dental design software, all the stages of the production process of mechanical components for the medical sector are integrated and transmitted to the 5-axis milling machines.
Our modern machinery allow us to create prosthetic components for the medical and dental sector in both titanium and cobalt chrome.
Raw materials used
Titanium
Cobalt chrome
Stainless steels
Plastic materials (pmma, peek, etc.)
Request information
Are you interested in receiving a quotation or do you need advice? Fill out the form below, Micron will contact you as soon as possible.