Subcontract Precision Machining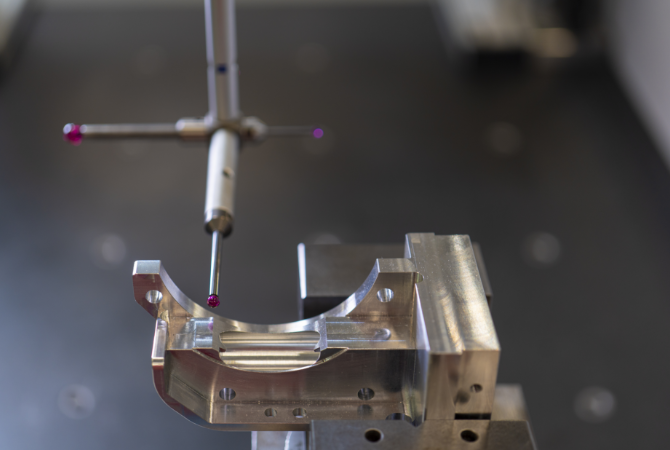 MARKET LEADER
High quality Mechanical Parts and Components
Research, development and new technologies.
Micron carries out the following subcontract precision machining services:
Thanks to a thorough expertise and deep understanding of the production processes and state-of-the-art CNC machine centres, Micron is able to provide its clients with high precision subcontract mechanical components of the highest standards and in a wide range of metals, perfectly responding to the supplied technical drawings and finished with all due treatments.
The just-in-time production system that we use for our subcontract precision machining services allows a timely management of all requests and orders, reducing waste production and optimizing product lead time.
Expertise and technology for high precision CNC machining work
Thanks to a highly experienced and skilled technical staff, Micron assists its clients with dedicated research and development activities to support the design stage of production and find the best solutions to fulfill our clients'needs.
The addition of a new CAD-CAM drawing integrated system to our softwares allows us to estimate the level of complexity of each new order in the early stages, thus ensuring the highest standards of quality in all our finished products.
Raw materials used
In turning, milling and grinding.
All types of steels (aisi, avp, inox, etc.)
Iron
Brass
Copper
Aluminum
Titanium
Cobalt-chromium
Plastic
Request information
Are you interested in receiving a quotation or do you need advice? Fill out the form below, Micron will contact you as soon as possible.